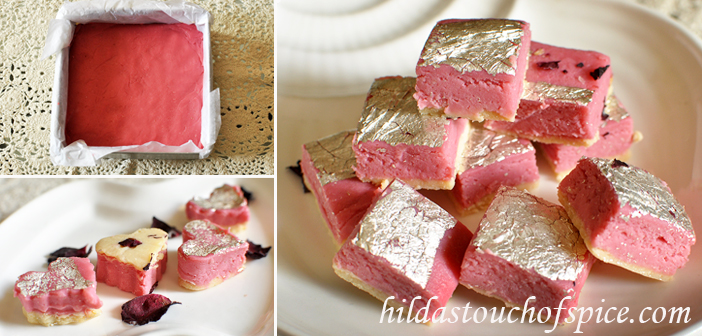 Last week, while I was relaxing in the afternoon and going through my old photograph albums, I came across several pictures of our stay in Dehu Road. We had such a beautiful garden with several varieties of flowers. I got nostalgic when I saw my photograph with the gorgeous wild pink aromatic rose which is used to prepare gulkand (rose jam), rose water and perfume. I remembered the time when we had an abundance of roses flowering in our garden. Especially the wild pink roses! Every morning when the wind blew across the open fields and right into my home through the door and window, it would refresh my home with the sweet aroma. It gave us so much joy and happiness. We would place petals in a bowl of water and the scent would permeate into the water and voila we had instant rose water!
Roses are the queen of flowers and a perfect symbol of love and beauty. They represent all that is sacred, pure, sensual and romantic. Roses are beautiful to the eye and their aroma is soothing to the heart. They have immense medicinal and therapeutic value. Roses are especially cultivated for culinary purpose and to prepare beauty products. They have healing, soothing and cooling properties and hence are cultivated especially for this.
For all that a rose stands for… sweet, aromatic, love and friendship. I thought it apt to pour all the love in this Rose Burfi. This Gulab Barfi is soft, rich and lush, tender and delicate just as rose petals. A special gift for the person you love and care for and a friendship you cherish forever. I made this amazing aromatic Shahi Gulab Barfi especially for my hubby.
A lovely festive gift… an expression of joy at all celebratory occasions… All the ingredients to make the Rose Barfi are easily available. No back breaking stirring, quick to put together and ready in minutes. It is better to make it a day earlier for the flavors to meld.
Here is the stunning Shahi Gulab Barfi/Rose Burfi… I made it two toned to display the lush pink shade effectively. This burfi has a baby pink blush, is delicious and is a super gift for your loved ones. When I served the Rose Burfi, my family could not take their eyes of this beauty. Give it a try and see for yourself… Enjoy! 🙂
Ingredients:
200 gm soft home made Paneer/Cottage Cheese
1/3 cup Condensed Milk
4 tbsp Milk powder
4 tbsp Rose Syrup or to taste
5 tbsp All Purpose Flour/Maida
4 tbsp butter + 1 tbsp for greasing the tray
For the White Vanilla Layer:
Few drops of Vanilla Essence or Extract
For the Rose Pink Layer:
A few drops of Red Edible Color (optional)
A teaspoon of Rose Water
For Decoration
Edible Silver Leaf (vark) & Rose Petals
Procedure:
Grease a pan/tray with butter and line it with parchment with overhang.
I used a 6 inch square aluminium baking tray.
In a microwave proof bowl, combine soft paneer, milk powder, maida, softened butter and condensed milk. Stir well with a wooden spoon.
Microwave for about 2 minutes on medium high. Remove and give it a good stir. Repeat this process twice.
Remove again and stir till it cools down a little. Microwave till you see the lukewarm mixture starts leaving the sides.
Roll a small cool piece to check if it is forming a soft ball without sticking to the fingers.
When ready, remove a small portion aside in a bowl, if you intend having a two toned burfi/barfi/fudge like I did.
Add a few drops of vanilla essence and knead well to incorporate the flavouring.
Evenly, layer in the white mixture into the prepared tray. Set in the fridge for about 10 minutes.
Meanwhile, to the remaining mixture add rose syrup and a teaspoon of rose water. Mix well.
Microwave again until you attain a mixture which leaves the sides easily and rolls into a soft non sticky ball.
Now layer evenly the pink mixture over the vanilla layer. Set in the fridge until firm; preferably overnight.
Remove the slab of rose burfi with the help of the overhang onto a cutting board.
Decorate with edible silver leaf (vark) and rose petals.
Cut into desired shapes or pieces and serve.