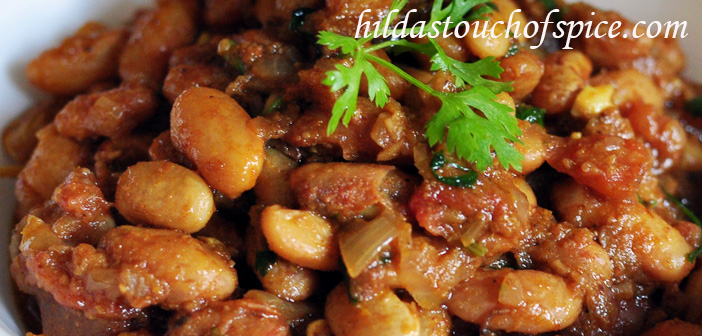 We all know about authentic Punjabi Rajma Masala prepared with dry rajma beans which are pre-soaked until they plump up and then slow cooked to perfection. Die hard Rajma fans will surely vouch for the evergreen traditional way but we find Fresh Rajma Beans Masala / Gravy / Subzi is just awesome!!
Have you ever eaten fresh Rajma Beans Masala? If not then you must. We love it especially my hubby and me. 🙂 There are plenty of variations but what we love the most is the inclusion of the famous and popular Maharashtrian Goda Masala in the preparation which makes it so aromatic and delicious.
The flavors blend beautifully with the gorgeous fresh beans and the gravy is refreshingly luscious. It pairs well with all breads, rotis and rice.
Fresh Rajma Beans are available in winter. They are still available in the markets. Give this one a try and you may want to make the most of it while it is still easily available in the vegetable markets. In Pune, the vegetable carts are full of them that you just cannot miss them!
Ingredients:
250 gms fresh Rajma Beans
2 medium Onions (peeled & finely diced)
1 tsp fresh Garlic paste or grated
½ tsp fresh Ginger paste or finely chopped
2 tbspGoda Masala powder
2 tbsp Coriander powder
¼ tsp Turmeric powder
¼ tsp roasted Jeera powder
¼ tsp Red Chilli powder (to taste)
¼ cup fresh Tomato puree
1 tbsp Tomato Ketchup (optional)
2 tbsp fresh Coriander Leaves (roughly chopped)
A pinch of fresh Green Cardamom powder
A pinch of Sugar (optional)
4 tbsp Vegetable Oil
Salt to taste
Water as needed
Procedure:
First separate the fresh Rajma Beans from their jackets and collect in a bowl. Keep them soaked in water until further use.
Heat the pressure cooker body with oil until hot. Sauté onions on medium heat until translucent.
Add ginger and garlic and saute on low heat until rawness disappears and you get a good aroma.
Add tomato puree, ketchup if using or add a pinch of sugar and sauté on low heat for a minute.
Then add all the powders one by one except nutmeg and cardamom powder.
Stir well add a tablespoon of water if the masala is drying out. Cook until you see the oil separating from the masala.
Drain out the water and add the fresh rajma beans, nutmeg and cardamom powder and ¼ tsp salt to the masala paste. Stir well and cook for a couple of minutes on medium heat.
Add a cup of water or as needed to the pot and give it a good stir.
Pressure cook for 4 whistles. Let the pressure drop on its own. Open the cooker and check if the rajma beans are soft and cooked but the beans should not turn mushy.
Adjust seasoning and thickness of gravy depending on the consistency you desire.
Serve hot garnished with freshly chopped coriander leaves.
Enjoy with your favorite Indian flat bread, freshly baked bread or as a side with steamed rice, jeera rice, pulao.