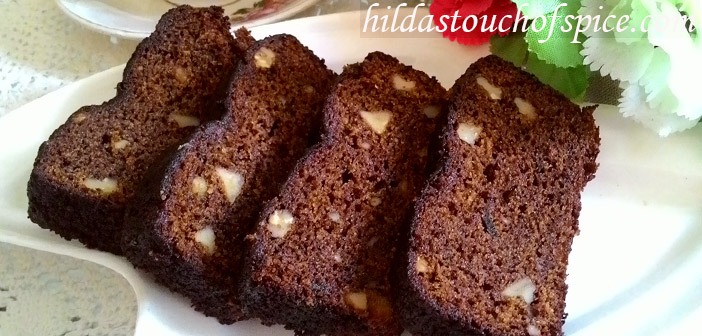 Dates and walnuts are just wonderful in various sweet and savory preparations. Dates are highly nutritious and healthy and so are walnuts. There are various types of dates which can be selected for medicinal and culinary use. Sweet dry dates are eaten plain and pitted dates can be stuffed with nuts to create a variety of sweet and savory fillings, which can then be cooked or baked. Date Rolls are very popular at Christmas and those who love them always include them on their festive platter.
Dates and Walnuts are well known since time immemorial and are used in desserts, puddings, bread, sauces, chutneys, relishes and syrups. Fresh juicy ripe dates, dry dates and moist soft dates in assorted sizes are sold and available throughout the world. They are rich in trace minerals which is needed by our body and help in combating many diseases. Dates have many nutritive and cosmetic benefits and so do Walnuts.
Walnuts also are healthy and nutritious. They have essential oil which is good for the skin and to maintain good health. They are used in medicinal, cosmetic and culinary use. They are rich in anti-oxidants and omega-3 fats, good for the heart, support brain health, have cancer fighting properties, good for diabetics, etc. Walnuts turn rancid quickly so should be preserved well and preferably consumed / used when they are fresh.
Date and Walnuts pair beautifully in this loaf cake. It is very easy to make this lovely cake. Many a time we eat dates and walnuts in their natural form and we also relish them in confectionery, cooking, baking, in desserts, puddings, in savouries and salad.
My family has a sweet tooth and look forward to dessert so I baked this wonderful Date and Walnut Cake. I used brandy in the cake and let it mature for a couple of days before we ate it. We enjoyed this Date & Walnut Loaf Cake at tea time too.
You can consider baking this cake as a celebratory cake. In fact, it is ideal for Christmas, Easter and New Year. If you do not like rich, heavy fruity cake but love dates and walnuts then you will truly enjoy this cake. Addition of brandy or rum makes it ideal for festive occasions. You may skip the alcohol and use essence if you wish. Cover the cake with marzipan and fondant to make it look extra festive for Christmas season, New Year or Easter. It does make an elegant personalized sweet gift too.
My family thoroughly enjoys this cake whenever I bake it for us and prefer the matured cake with alcohol. Feel free to enjoy the freshly baked cake right away or eat after a few days or a week or two. It's a matter of preference and choice.
Here is the recipe so you can give it a try for Christmas and / or New Year and if you love it then enjoy at Easter too! Hope you enjoy this Date & Walnut Loaf Cake… 🙂
Ingredients:
 1 cup pitted dates (roughly chopped)
3 tbsp Brandy / Rum (optional) or more; to taste
1 tsp Vanilla or Rum Essence; if not using alcohol
1 cup Walnuts (lightly toasted & coarsely chopped)
1 ½ tsp Baking Soda
¼ tsp Salt
3 tbsp unsalted butter (melted & cooled @ room temperature)
¾ cup warm water
¾ Caster Sugar
1 ½ cups All Purpose Flour / Maida
2 Eggs (lightly beaten)
Procedure:
First, toss pitted dates in one tablespoon brandy and set aside to soak for about 10 minutes.
In a sufficiently large bowl; combine dates, walnuts, baking soda, salt, butter and warm water. Stir to mix well.
Further; mix in the sugar, eggs and then the flour.
Pour the batter in a greased 8 ½ x 4 ½ inch baking loaf pan with only the bottom lined with parchment paper.
Bake in a pre-heated oven at 160 C for about an hour and a skewer inserted into the centre comes out clean.
Transfer the pan to a wire rack and let the cake cool completely.
To further loosen the cake run a knife around the edge of the pan and turn the cake out on a board or plate.
Turn the cake right side up and evenly spoon the remaining 2 tablespoons of brandy on the cake or more if you like a drunken cake!
Wrap the cake in cling film / foil and store in an airtight container in the fridge overnight; preferably for a couple of days.
Cover with marzipan and / or marzipan and decorate to make it festive and celebratory, if you please.
Slice and serve. Enjoy with a cup of tea / coffee or as dessert or make it a festive or celebratory special! 🙂